Even though a lot of us live in desert-like conditions in Arizona, boating is very popular at the many lakes that Arizona has to offer. Not far from our kayak and camping store location in Tempe , near Phoenix, you can soon be kayaking and sailing in some of the area's larger lakes like Roosevelt or Pleasant. Many of our customers take these kayaks from the Hobie "Island" series down to the beaches in Mexico or off the coast of California. Popular lakes for leisure-kayaking and kayak-fishing include Sahuaro, Roosevelt, Canyon, Apache, Willow Springs, Woods Canyon and Lake Pleasant. We can take interested buyers out for a demo at Tempe Town Lake, and we rent a wide range of models.
The Hobie Island Kayak models include a single and tandem setup. The length ranges in the 16 - 19 foot range, with a mast nearly 18' tall. You can paddle or pedal in traditional kayak mode, or add the outriggers and do some pretty fast sailing. But with the Mirage Drive system, you can still propel along even in dead calm. Stop in and see one of the Island series at our retail store at 2155 East University Drive in Tempe (southwest corner of University and 101). We're about a mile from the intersection of the 101 and 202 freeways, near the ASU campus. Call us at 480-348-8917.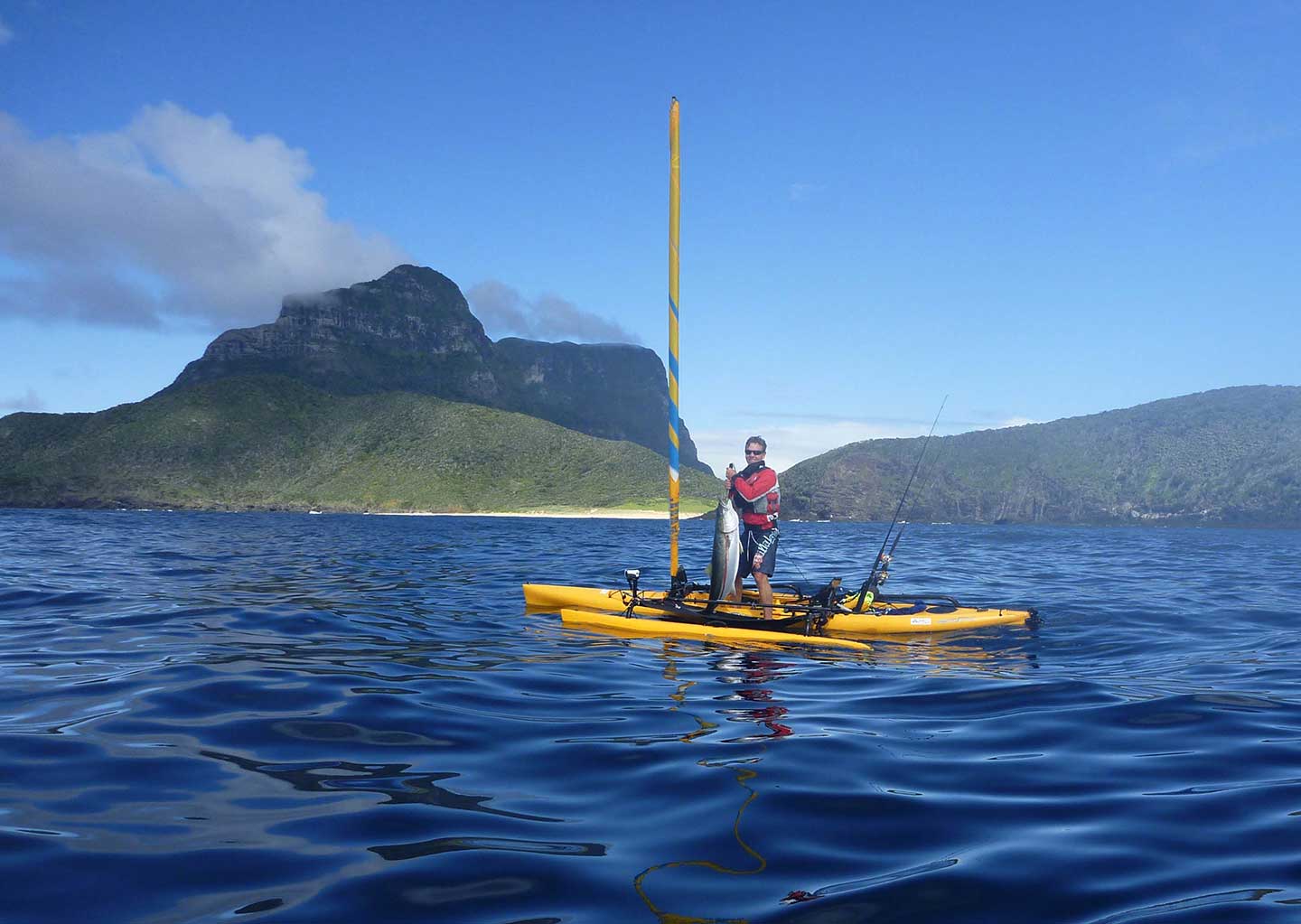 For full details and specs on one of the Hobie Island Kayaks, please visit this dedicated model page from the Hobie web site. We have new-model-year inflatables on display at our Tempe kayak store, as well as the Revolution 11, Revolution 13, Sport, Pro Angler, Outback, and several other popular Hobie Kayak models. Our store hours are 9am - 6pm Monday thru Friday; 10am - 4pm on Saturdays; and 12-4 on Sundays. 
See more information on the Tandem prices on this kayak model line.  For more on other Hobie Kayak models, along with some pictures of the kayaks in action, check out these other pages on our site:
Outback
Revolution 11
Revolution 13
Inflatables
Pro Angler 12
Pro Angler 14
Oasis
Compass Duo
Compass