After focusing on our rental e-commerce operations for the first 8 years or so starting in 2002, we opened up a retail store in Tempe Arizona in 2010. We moved to a bigger location in early 2016 to start our 14th year serving our outdoor-loving friends. Of course you can rent anything at our store you can online, but on the retail side we specialize in ultralight, but practical backpacking gear. We also have Hobie and fishing kayaks on display for sale and rent in our retail showroom and a big selection in used gear, especially in the Fall. And we have a class room for wilderness education sessions, as well as personalized, hands-on training via our overnight Backpacking 101 Class. See the kayaks and more photos, and take advantage of weekly specials, on our Facebook page.
2155 East University Drive (at 101)
Tempe, AZ 85281
480-348-8917
Open Mon-Fri 9-ish to 6-ish
Saturday 10 - 4.
We're about 2 miles east of ASU in Tempe, not far either way from the intersection of the 101 and 202 Freeways. From our 6,000' + facility, we operate our national rental business as well as our local and internet retail sales.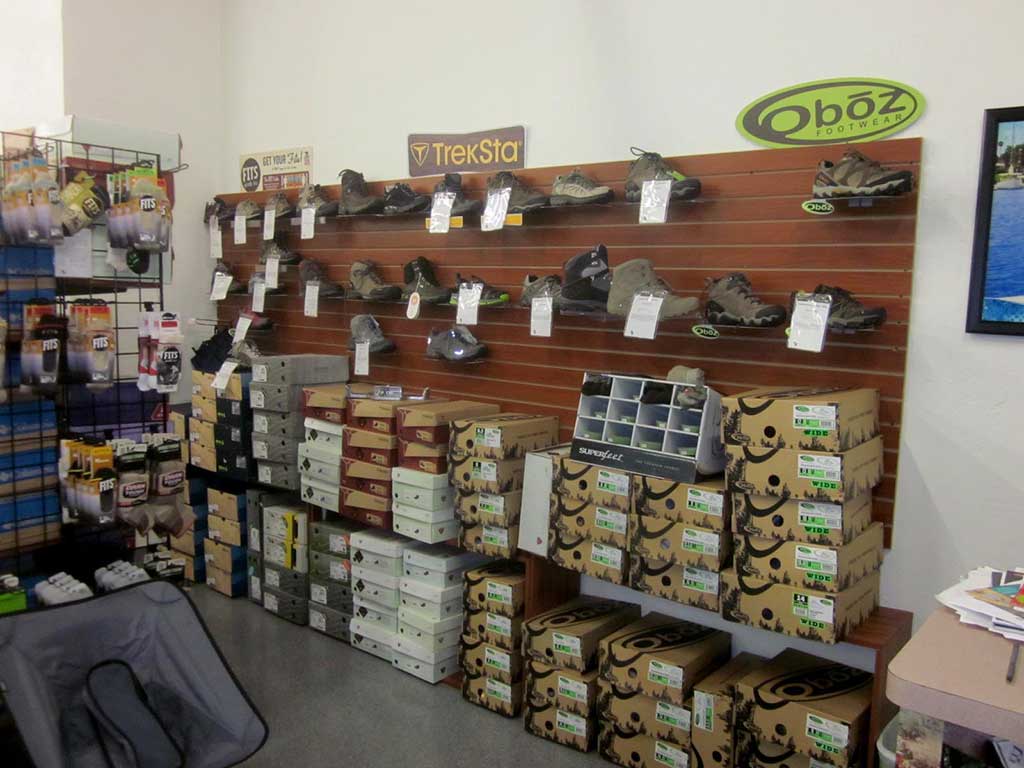 We have some top quality footwear no one else in town has, and in fact we represent a number of smaller, high-quality specialized brands that don't always appeal to the big box retailers. We're looking for quality and innovation, not mass appeal to the lowest common denominator. But that doesn't mean it's expensive!


Of course we have a huge selection of backpacks, but also more topo, hunt-unit maps and trail guides than any other outdoor store in the state!